Lisa Reid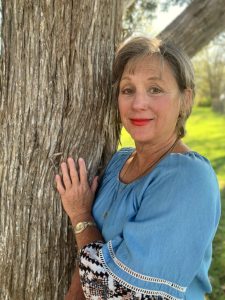 As both a resident of New Fairview and as an employee of Northwest ISD, Lisa Reid has both personal and professional experience with the local area and its citizens.
Although she was born in Iowa, Lisa was raised in Arlington and has lived in Texas most of her life. She and her late husband moved to New Fairview from Bowie in 1998 to be closer to his work, which was in Fort Worth. At that time, she was hired by NISD to work as an office manager at Prairie View Elementary in Rhome. For the past twenty-three years, she has grown with both New Fairview and the school district, learning valuable lessons along the way. She is planning to retire this year and as a mayoral candidate, brings her experience in business, finance, administration, and legal work to the table, along with a strong desire to lead the community through the growth and challenges that are coming.
As a candidate for city office, Lisa's main concerns are the quality and access of roads in the community, as well as ensuring a fair tax rate for all citizens. She is passionate about listening to the voices and opinions of all community members, and about preserving the country-quality of life that is so highly valued by New Fairview residents. She is eager to work with the city administration and councilmembers to serve the needs of local citizens.
Lisa is the mother of three children, two of whom live locally. She enjoys gardening and working outside, beekeeping, and a general country lifestyle.