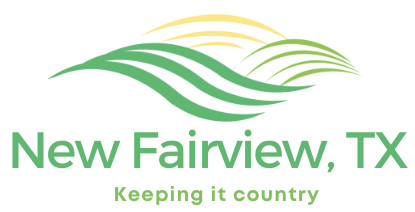 The City of New Fairview has scheduled a public hearing on the Proposed Budget on September 6, 2022. The public hearing will be at 7:00 p.m. at New Fairview City Hall, 999 Illinois St, New Fairview, TX 76078.
This budget will raise more total property taxes than last year's budget by an amount of $ 231,964, which is a 40.07 percent increase from last year's budget. The property tax revenue to be raised from new property added to the tax roll this year is $68,459.
Members of the public are encouraged to attend and express their view.
Proposed Budget can be found on the City of New Fairview website:
https://newfairview.org/documents/proposed-budget-fy-2022-2023/
Breakdown of Property Tax Increase Proceeds for the City of New Fairview Total Portion is $231,964
Maintenance and Operation portion is $87,341, which will pay for General Fund Expenditures
Interest and Sinking portion is $144,623 which will pay for Bond Debt.